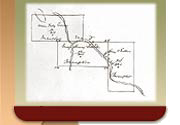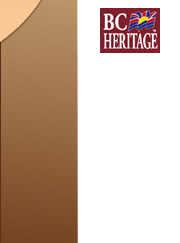 The Katzi Indians
from the Diary of George Hill



THE KATZI INDIANS
After breakfast I had an interview with Michelle, the Chief of the Katzi Indians. I asked him of his people. He said they were fewer & fewer. Liquor especially was making sad havoc. He was grieved in heart to see them fading away. He would like to have his children educated. His people knew nothing about the future. They never thought about it. Nobody had come to tell them anything. He thought something himself, but did not know much & would mention to his people what I had said.
Michelle understands a good deal of English & is a well known friend to the white man.

INDIAN UNCERTAINTY
An Indian chief from Harrison River named Seemium agreed to take me in his canoe to New Westminster. We kept him waiting rather longer than he liked & he disappeared. We had agreed for five dollars. These Indians are well paid. I understand at Hope they get four dollars a day (i.e. sixteen shillings). So they are becoming very independent. A couple of years ago they would do anything for a little tobacco. Unless you take them at the moment you want them you may after be disappointed.

LANGLEY TO THE [ROYAL ENGINEERS] CAMP IN A CANOE
We at length found another Indian canoe, paddled by two Indians who agreed for three dollars.
We reached the [Royal Engineers] Camp at a little before three-having come seventeen miles in rather less than three hours.
Our Indian in command would sometimes stop paddling & point to spots where he & his tribe once roamed in possession. Now a hostile tribe occupied the land of his fathers. He did not speak of the intrusion of the white man. The fact is these tribes have suffered far more from each other than they ever can from the whites.
This Indian belonged to the tribe opposite Langley, the Korlan or Cartlan [Kwantlen]. Once they dwelt where the [Royal] Engineers Camp is now situated, but had long left it, the spot they call Chastless.

INDIAN BEAR HUNTER
I had a conversation today with Skiyou a noted bear hunter. He was sent on an expedition to explore a new pass to the Similkameen River. On his way he shot a bear. The animal fell. He went forward to skin it when suddenly it rose up & fought with him. For some time the engagement lasted, leaving Skiyou victor but dreadfully wounded. The bear seized him & mutilated many parts of his person. He bled profusely from his wounds. He nevertheless attempted to crawl home. For ten days he was almost without food. Yet strange to say, he reached Hope at last. Much interest has been felt for him. Today he came to Mr. Pringle's who gave him food. I saw the wounds in his hands & arms caused by the bear's teeth & he explained in a very significant manner how the bear had conducted the fight.
I told him in Chinook of the mercy of his heavenly Father & how much cause he had for thankfulness. He looked thoughtful when he nodded assent but soon passed to other topics. He was more affected when spoken to about his sick child now lying without much hope. He said he was sick, 'tum tum,' (i.e. heard sick-sad) & Mama also was sick, 'tum tum.'

MEDICINE MAN
I heard strange noises in passing near an Indian hut. When I approached I found it to be that of Skiyou, the Indian bear hunter. His wife had her sick child in her lap. Before her was the medicine man practicing enchantments upon the child. He was a strong featured man of about forty. He repeated over & over a few words with considerable gesture. Occasionally he would stroke the head & stomach of the child. Beside him was a basin of water with some whitening mixture in it. This he would take & rub upon his hands, or he would blow into his hands & upon the child, then burst forth again into his lament & incantations. The mother held her infant towards him & evidently put considerable faith in the enchanter.