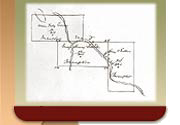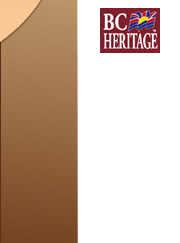 A Young Chinese Miner
by Bishop Hill



I had a conversation with an intelligent young man nineteen years of age-Wong Chan Yun, the latter his personal name. Wong [is] his family or district, from the neighborhood of Canton. He has been away from China since 1957. [He] came here from California in 1858. He speaks English very fairly & acts as interpreter. I asked if the Chinese here have any worship, he said none, nor a priest. He could not tell if there would be a joss house. In Francisco they had a joss house but it was the wrong god. He could not remember the name, but the true god he worshipped was Shung Ti. He prayed to Shung Ti who was in heaven & would punish the wicked & reward the good. Shung Ti was once a man. He could not tell me all his thoughts about Shung Ti. He did not know enough English. I asked what they did in the joss house, he said they played on the knee with joss sticks.
Only a few of the Chinese thought about such things, the greatest part did not believe.
He had been in Hong Kong & had heard of the Bishop's schools. I asked if he longed to go back. 'Oh yes, I should like to go back.' 'Have you brothers & sisters?' 'Yes, a sister named Amoy & brothers.' Tears came into his eyes, 'but I have sent them my photograph'!


The Chinese here, he said, have come on their own hook. In California they are bound to some head men who receive part of their earnings.
They live principally upon rice & tea at their three meals, sometimes chicken & pork & potatoes. They send home the bones of their dead. They let the bodies putrefy & the flesh comes off. Then they send home the bones, for the comfort of friends. He knew no other reason. I was pleased with this youth. There is something engaging & simple & open in his manner.