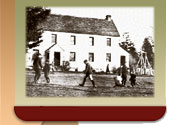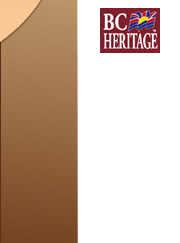 Cariboo Goldrush Bibliography



Akrigg, G.P.V., And Helen B. Akrigg. British Columbia Chronicle, 1847-1871: Gold & Colonists. Victoria, British Columbia: Discovery Press, 1977.

Bagshaw, Roberta L. No Better Land "The 1860 Diaries of the Anglican Colonial Bishop George Hills" Victoria: Sono Nis Press, 1996.

Barlee, N. L. The Guide to Gold Panning, Surrey, B. C.: Hancock, 1993.

Beeson, Edith, Illustrated. Dunlevey, From the Diaries of Alex P. McInnes, Lillooet, B.C.: Lillooet Publishers Ltd. 1971.

Blakey-Smith, Dorothy. The Reminiscences Of Doctor John Sebastian Helmcken Vancouver: University of British Columbia, 1975.

Barman, Jean. The West Beyond The West Toronto: University of Toronto Press, 1991.

Cariboo.. Cariboo. The Newly Discovered Gold Fields of British Columbia, Fairirfield,Washington.Ye Galleon Press.1975.

CHEADLE, W.W. Cheadle's Journal of a Trip Across Canada, 1862 - 1863. With introduction and notes by A.G. Doughty and Gustave Lanctot., Ottawa. Graphic Press. 1931.

Downs, Art. Wagon Road North, Surrey, BC Foremost Publishing Co. 1969.

Elliott, Gordon R. Barkerville Quesnel & the Cariboo Gold Rush Vancouver, BC: Douglas & McIntyre, 1978.

Fowler,Harlan D. THREE CARAVANS TO YUMA.The Untold Story of Bactrian Camels in Western America., The Arthur H.Clark Co.1980.

Hill, Beth. SAPPERS. THE ROYAL ENGINEERS IN BRITISH COLUMBIA., Horsdal & Schubart, Ganges, British Columbia, 1987.

Hong,W.M. ...AND SO...THAT'S HOW IT HAPPENED.Recollections of Stanley-Barkerville 1900-1975, British Columbia: The Author. 1978.

Keziere, Robert (photographs) Jean E. Speare (editor). THE DAYS OF AUGUSTA, Vancouver J.J. Douglas Ltd. 1973.

Lindsay, F. W. The Cariboo Story, F. W. Lindsay, 1966.

LUDDITT, Fred W. Barkerville Days, Vancouver: Mitchell Press, 1969.

Ludditt,Fred W. Gold In The Cariboo, Courtney, BC: Self-published. 1978.

Lyons, C. P. Milestones On The Mighty Fraser Vancouver: Evergreen Press Limited, 1950.

McMicking, Thomas. Overland from Canada to British Columbia, by Thomas McMicking of Queenston, Canada West. Illus. by Wm. G Hind., Vancouver: U.B.C. Press, 1981.

Metcalf, Vicky. JOURNEY FANTASTIC; With the Overlanders to the Cariboo, McGraw Hill Ryerson 1970 Toronto.

Moosang, Faith. First Son, Portraits by C.D. Hoy, Presentation House Gallery/ Arsenal pulp Press, Vancouver, 1999.

Ormsby, Margaret, A. British Columbia: A History, 1958.

Ormsby, Margaret A. A Pioneer Gentlewoman in British Columbia, The Recollections of Susan Allison, UBC Press, 1976.

Skelton, Robin. They Call It The Cariboo Victoria: Sono Nis Press, 1980, Victoria.

Smith, Dorothy Blakey. The Reminiscences Of Doctor John Sebastian Helmcken Vancouver: University of British Columbia, 1975.

Wade, Mark. The Cariboo Road, Haunted Bookshop Victoria 1979.

Williams, David R. The Man For a New Century. Sir Matthew Baillie Begbie, Gray's Publishing Ltd Sidney, Canada, 1977.

Wright, Richard Thomas. Barkerville, Williams Creek, Cariboo; A Gold Rush Experience,Barkerville, BC: Winters Quarters Press/Friends of Barkerville and Cariboo Goldfields Historical Society, 1993.

Wright, Richard Thomas and Wellner, Cathryn. Castles in the Air, Winter Quarters Press, Williams Lake, 2000.

Wright, Richard Thomas. In A Strange Land "A pictorial record of the Chinese in Canada 1788 — 1923" Saskatoon: Winter Quarters Press, 1988.

Wright, Richard Thomas. Overlanders, Winter Quarters Press, Saskatoon.